Navigating the world of international nursing credentials can be a confusing process. You may have come across acronyms such as CGFNS and wondered what they mean. In this comprehensive guide, we delve into what it stands for, its functions, and how it impacts the world of international nursing.
An Overview
The Commission on Graduates of Foreign Nursing Schools (CGFNS) is a globally recognized authority that validates and promotes the knowledge and skills of foreign-educated health professionals. It is one of the most important gatekeepers for nurses seeking to practice in countries outside of their original education.
What is CGFNS?
CGFNS International, Inc. is an immigration-neutral, nonprofit organization based in Philadelphia, USA. Established in 1977, it is now the world's largest credentials evaluation organization for the nursing profession. It provides a comprehensive range of services, including academic and licensure credentials evaluation, English language proficiency assessment, and consultancy services.
Serving over 190 countries, CGFNS works to help foreign-educated nurses validate their credentials and meet licensure, immigration, and employment requirements. It achieves this through its certification and visa screening programs, which we will discuss further in this guide.
Vision and Mission
The vision of CGFNS is to be the premier source of credentials evaluation and verification of principles-based healthcare professionals in a globally mobile workforce. Its mission is to serve the global community through programs and services that verify and promote the knowledge-based practice competency of healthcare professionals.
The organization's values include integrity, innovation, diversity, and advocacy. It serves the interests of public safety by maintaining rigorous standards for its programs and services. In a world of increasingly mobile healthcare professionals, CGFNS plays a critical role in ensuring the quality of care.
Services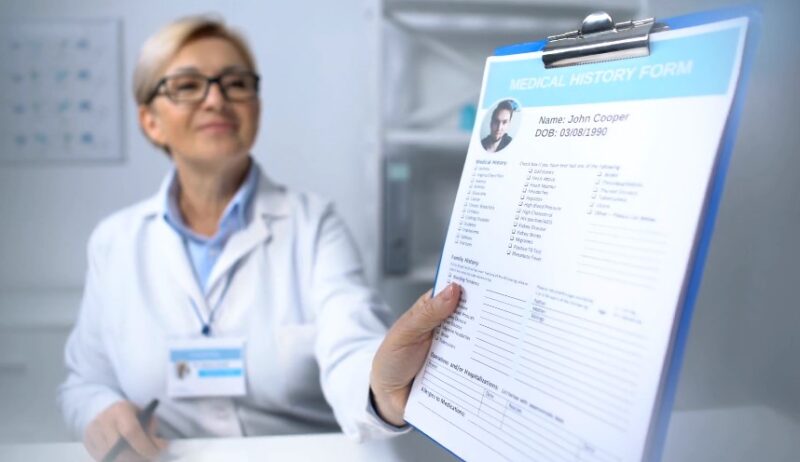 CGFNS offers a range of services designed to support international healthcare professionals. From credentials evaluation to language testing, each of these services plays a key role in ensuring that international health professionals can effectively work in their new country of practice.
Credentials Evaluation
The CGFNS Credentials Evaluation Service (CES) is designed to analyze and compare the credentials of internationally educated nurses and healthcare professionals to U.S. standards. This service includes:
Evaluation of secondary education.
Analysis of nursing education in terms of clinical and theoretical hours.
Verification of licensure or registration.
The CES report helps universities, licensing boards, and employers determine whether an internationally educated nurse's credentials are comparable to those of a U.S.-educated nurse.
English Language Proficiency Assessment
Language proficiency is crucial for effective healthcare delivery. CGFNS offers an English language proficiency assessment service to verify that foreign-educated healthcare professionals have the necessary language skills to practice safely and effectively.
The organization evaluates applicants' English language proficiency through standardized tests like the International English Language Testing System (IELTS) and the Test of English as a Foreign Language (TOEFL). Passing these tests is a prerequisite for obtaining CGFNS certification and visa screening.
Certification Program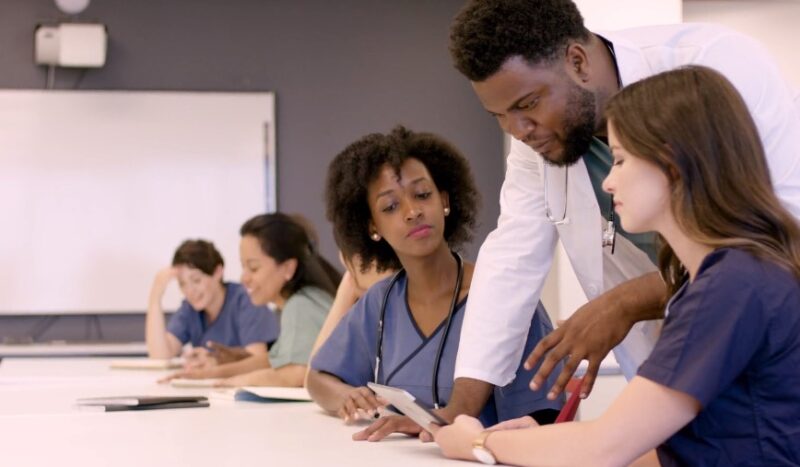 The CGFNS Certification Program is a three-part program designed to predict an internationally educated nurse's likelihood of passing the U.S. nursing licensure exam (NCLEX-RN) and being successful in a job in the U.S. healthcare system. The program includes:
A review of the nurse's education and registration credentials.
An examination testing nursing knowledge.
An assessment of English language proficiency.
Upon successful completion of the program, the nurse is awarded the CGFNS Certificate, widely recognized as a symbol of readiness to sit the NCLEX-RN exam.
The Importance of This Program
The CGFNS Certification Program is crucial because it assures the U.S. nursing community and the general public that an internationally educated nurse is qualified to practice according to U.S. standards. It is a requirement in over 50 states and territories for licensure eligibility and may also be required for immigration purposes.
The certificate facilitates nurses' understanding of the U.S. healthcare system and nursing practices, thus helping ensure high-quality patient care.
VisaScreen®: Visa Credentials Assessment
VisaScreen® is a comprehensive screening service for healthcare professionals seeking an occupational visa to work in the U.S. It is mandated by U.S. federal law as a prerequisite for receiving an occupational visa. The service includes:
An educational analysis.
Licensure validation.
English language proficiency assessment.
Upon completion, the applicant receives a VisaScreen® Certificate, which can be presented to a consular officer or, in the case of adjustment of status, the Attorney General, as part of a visa application.
Why Is It Important?
The VisaScreen® service ensures that healthcare professionals seeking to immigrate to the U.S. have met the minimum requirements for their field. This ensures patient safety and maintains the high standards of the U.S. healthcare system.
Additionally, the VisaScreen® Certificate simplifies the immigration process for healthcare professionals, as it is widely recognized and respected by U.S. consular offices and the Department of Homeland Security.
The Role in Global Healthcare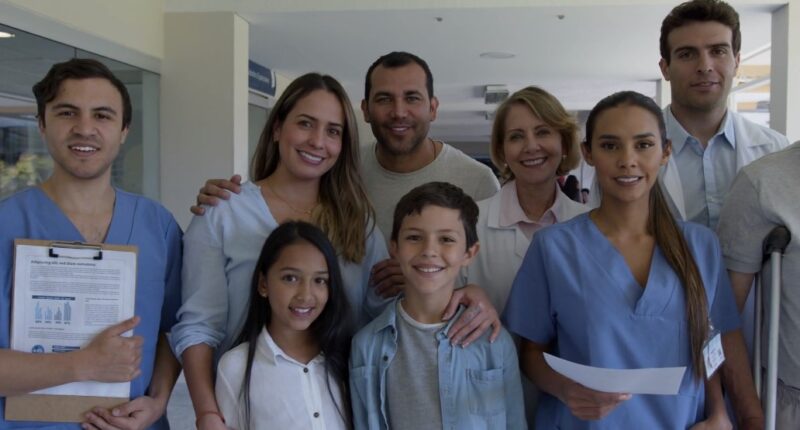 CGFNS plays a vital role in the global healthcare system. Verifying the qualifications of international healthcare professionals helps maintain high standards of care and ensures patient safety. With healthcare becoming increasingly globalized, the importance of organizations like this is set to grow.
Impact on Global Healthcare
CGFNS has a profound impact on global healthcare. It helps ensure that healthcare professionals moving from one country to another are qualified and prepared to deliver high-quality care. The organization's rigorous certification and visa screening processes help maintain the standards of healthcare systems worldwide, making it an indispensable player in global health.
Moreover, CGFNS promotes global healthcare workforce mobility, facilitating the transfer of knowledge and skills across borders. This contributes to the betterment of global health standards and the overall improvement of healthcare delivery worldwide.
What Future Holds
As the world continues to become more interconnected, the role of CGFNS is likely to become even more critical. The organization will continue to help ensure the smooth transition of healthcare professionals from one country to another, ensuring patient safety and high standards of care.
Additionally, as healthcare standards evolve globally, CGFNS will play an essential role in shaping and defining those standards. Through its work, it will continue to be at the forefront of global health, contributing to the betterment of healthcare worldwide.
FAQs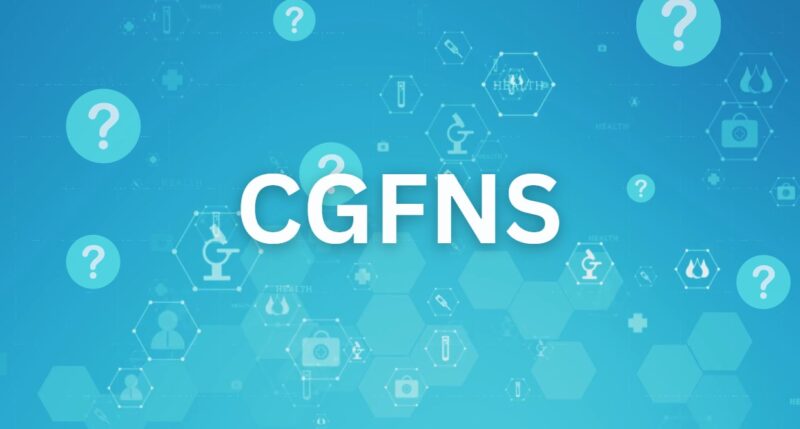 What is the function of CGFNS?
CGFNS provides several services, including the VisaScreen Certificate, which is a mandatory component in the immigration process for foreign-educated Registered Nurses to live and work in the U.S. The Certificate must be included with every visa petition filed on behalf of the nurse.
Who should apply for a CGFNS VisaScreen Certificate?
Registered Nurses who meet the basic immigration and educational requirements should apply for a CGFNS VisaScreen Certificate. These requirements include having a U.S.-based employer, being a graduate of an accredited Bachelor of Nursing Degree education program, having an active license as a Registered Nurse in another country, having a minimum of 2 years of nursing experience, and demonstrating English Language proficiency.
What is the NCLEX?
The NCLEX (National Council Licensure Examination) is a nationwide examination for the licensing of nurses in the United States and Canada.
Is the NCLEX the only step to working as a nurse in the United States?
No, the NCLEX is not the only step. Foreign-educated nurses must also complete the CGFNS certification program, which includes an exam and a credentials evaluation.
What is the CGFNS Certification Program (CP)?
The Certification Program (CP) is a three-part program designed to predict an applicant's ability to practice safely and effectively as a registered nurse in the United States.
What is the Credentials Evaluation Service (CES)?
The Credentials Evaluation Service (CES) provides a detailed analysis of the credentials earned at multiple levels of nursing education received outside the United States.
What is the Credential Verification Service for New York State (CVS)?
The Credential Verification Service for New York State (CVS) is a service for internationally-educated registered nurses and licensed practical nurses who wish to practice in New York State.
Closing Thoughts
The CGFNS, with its array of services and comprehensive processes, indeed stands as a pillar in the international healthcare sector. Its crucial work enables a globally mobile workforce while ensuring that patient safety and care quality are never compromised. Whether you are a healthcare professional looking to broaden your horizons or someone interested in the intricacies of global healthcare, understanding the functions of CGFNS offers valuable insights into the system's inner workings.